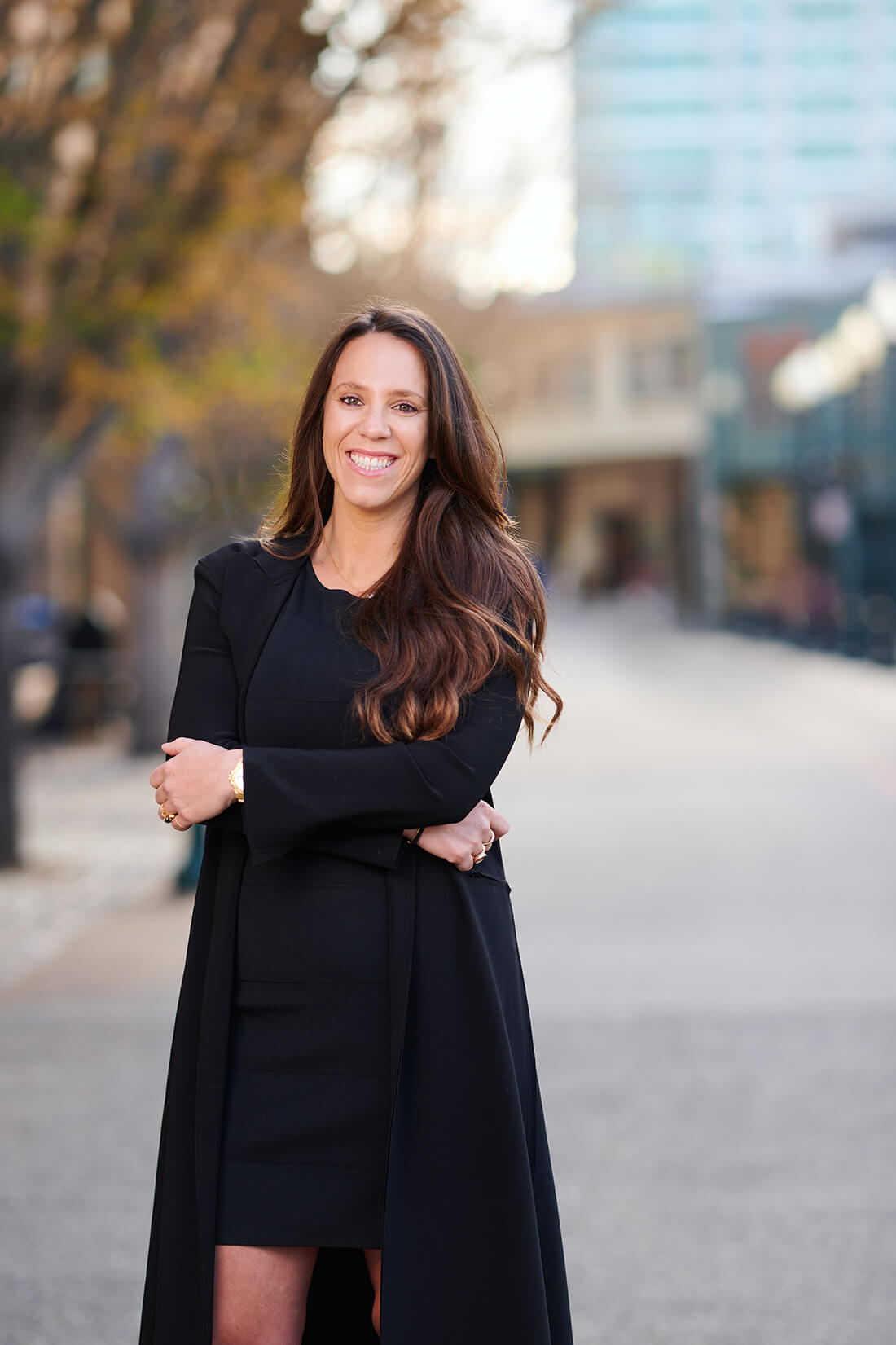 Barbara grew up in Northern California and knew she wanted to pursue a legal career from a young age. She received her B.A. in History from the University of California Santa Barbara in 2008. Thereafter she went to Law School at the University of The Pacific McGeorge School of Law, graduating with Dean's Honors in 2011. Following Law School she had the opportunity to work for her Father's Law Office in Woodbridge, California where she learned the importance of lawyer-client relationships, and how to utilize creativity and determination to acquire the very best results for her clients. She moved to Asheville, North Carolina in 2015 and opened Barbara Bowers Law.
In her practice of the law Barbara has observed that people often let time pass without addressing their legal options. Barbara understands that when an individual requires legal representation, it can be daunting and costly. She will meet with you as soon as possible to discuss all of your potential legal options. Taking as much time as is necessary to understand her clients' legal needs, she sets her clients at ease and does everything in her power to minimize their heartache and maximize their legal services. She approaches each case with vigor, determination, and creativity. Barbara does not bill by the hour, instead, she utilizes her time to find solutions to her clients' problems. Barbara's practice includes a wide variety of legal issues, as no two cases are identical. She prides herself in being readily available to her clients and giving each case the attention it deserves.
Barbara has been a litigator since the beginning of her career, and has represented individuals, small and large businesses, and corporations with great success. While her practice is focused on personal Injury Law, she also practices in other areas of the law including Criminal Defense, Civil Litigation, and Family Law. She has conducted many cases against government entities including breach of contract, employment disputes, and wrongful death actions. In addition, she has ample experience in personal injury law, pursuing and defending restraining orders, including both 50b and 50cs, evictions, unlawful detainers, landlord-tenant issues, drafting contracts, drafting wills, employment issues, DUI's and DWI's, misdemeanors, felonies, juvenile matters, drug related offenses, and expungements.
While her office is located in North Asheville, she is willing and able to travel anywhere in North Carolina to represent her clients. She also offers her services as a mediator. Do not hesitate to get the legal representation you deserve and schedule your consultation with Barbara now.

Testimonials
Barbara Bowers is a powerhouse of a woman and someone that you absolutely want on your team. She is knowledgeable, kind and goes above and beyond for her clients. She helped us navigate a scary and difficult situation with patience, kindness, clear communication and expectations. Because of her persistence, professionalism and expert guidance our outcome was better then we ever hoped to imagine. I highly recommend her services.

- J. B.
Barbara was a referral and came highly recommended from one of our friends, who had used her practice. From our first meeting she made us feel comfortable and at ease with her genuine concern and great sense of humor. In dealings with her regarding our case, we found a very straightforward, smart and confident Attorney. Also, one who keeps you informed and returns your calls in a timely manner. My husband and I highly recommend her without reservation, and would definitely seek her services in the future, if needed.

- F. B.
Barbara is the BEST! I've worked with her on both business legal needs and personal legal advisement. She's a breeze to work with, truly cares about her clients and has utmost integrity in her work. Her upfront pricing structure is in the client's best interest as there are no surprises at the end. Most lawyers charge by the hour not by the job, so having this information upfront gives the client peace of mind that they are being taken care of. Highly recommend!!

- K.S.
I hired Barbara for two separate cases in 2019 and 2020, and both times I found her to be professional, responsive, and knowledgeable. I feel like she got the best possible outcome both times and highly recommend her to anyone seeking an attorney.

- J.C.B.
Barbara is brilliant. I'm so glad I chose to work with her and am super happy with my case results. From start to finish -- I felt fully taken care of and supported. Barbara is lightning fast in communicating updates and is highly available for any questions you have throughout the process.

- M.G.
Barbara is quick witted, experienced, and concise. Knowledgeable and capable. Easy to work with, keeping an open line of communication throughout the course of her professional legal advice to me. She gets the job done and is overall just a fun person to be around. I'd recommend her to any friend or family member for any legal matter.

- M.C.
Barbara was such a pleasure to work with and was knowledgeable about my small business needs. She's personable, which was really important to me, and I genuinely felt she had my best interests in mind. I'm so grateful to have met her!

- N.H.
If you are reading this review you are probably looking for an attorney. You need not go any further. Barbara J. Bowers is very smart, compassionate, as honest as the day is long and like no other attorney I have ever encountered. She, without effort makes the legal experience very comfortable, understandable and instills complete and utter trust in your mind!! I can't say enough about her integrity. Thank you, Barbara!!!

- A.R.